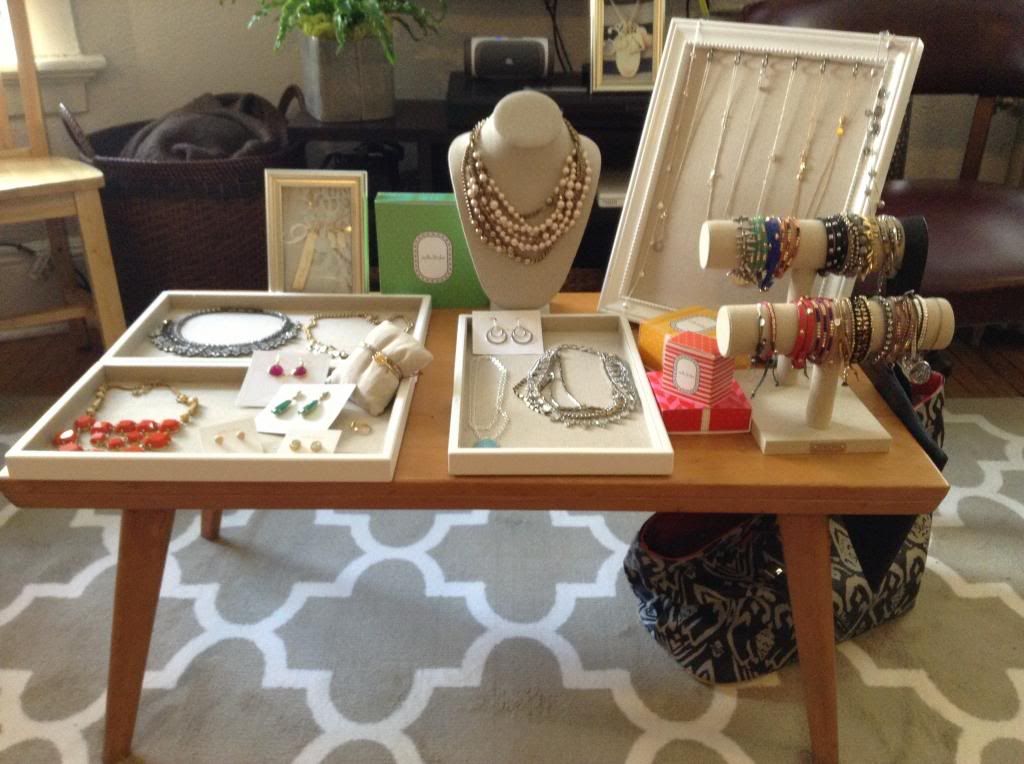 I've officially been a Stella & Dot Stylist for a month.
I don't actually know what I was expecting when I signed up.
Maybe that I'd get some jewelry at 50% off
(a promo they do for new Stylists)
and then worse case scenario I'd have a fabulous jewelry collection at the end.
But you know what?
I am having SUCH a good time.
I've definitely made some money.
I mean lets be real.
That part is awesome.
I haven't kept any of it though.
Right now it is all going back into the business for more samples.
But the part I am really excited about
is all the new friends I am making.
I mean I get PAID to go to girls night and play with jewelry.
To be honest, I'd do this for free.
But the money and jewelry perks are great too!!
So far I've had three trunk shows.
They've all been with the sweetest girls
and I've had an amazing time at each one.
I've also partnered with some local Portland Boutiques
so in the next few weeks I'll be hosting "pod up" shops at them.
This has been such a fun way to meet people, enhance my jewelry collection,
and get into the fashion industry here in Portland!
I am so glad I signed up!